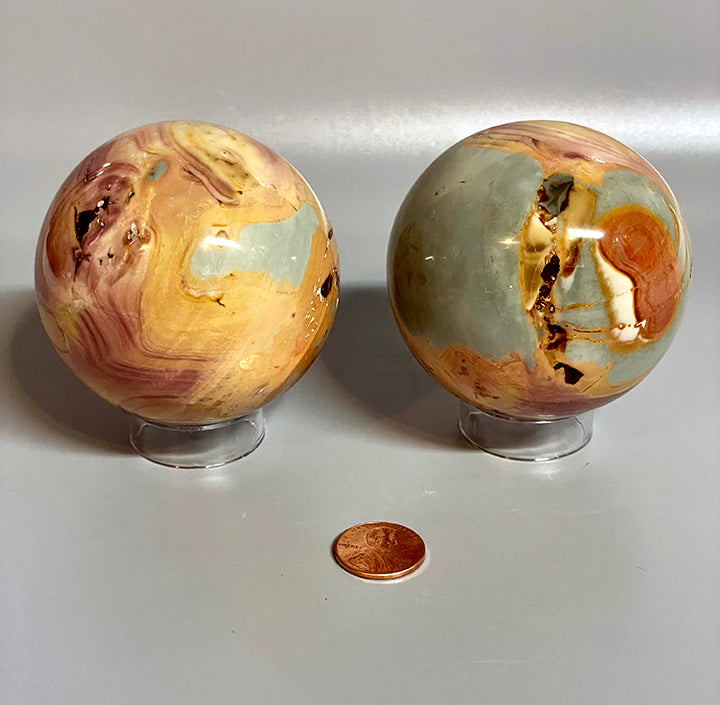 Polychrome Jasper
Polychrome Jasper brings the power of Earth energy to your life, allowing you to feel connected and grounded. Your will aligns with your actions and facilitates a sense of inner balance and adaptability. Let Polychrome Jasper bring harmony to your life.
INTENTIONS
Connecting with Earth energy & grounding
Enhances internal balance & adaptability
Alignment of will with action
CHAKRA SUPPORT
1st, 2nd, & 3rd | Root, Sacral, & Solar Plexus chakras
SIZE
Sphere: 2.5"
WEIGHT
 Sphere: 415g
Please Note: Due to variations in the minerals and individual computer monitors, the actual piece you receive may differ from the image you see on your screen. Please allow our team to lovingly select one of our pieces for you or visit us in person at one of our vending events to hand select from our collection. <3

---
Share this Item
Related Tags
crystal |
jasper |
sphere |
---
More from this collection