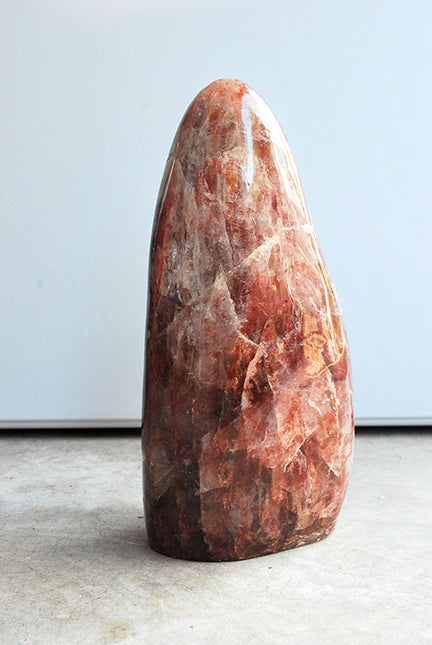 Fire Quartz Free Form
This beautiful Fire Quartz Free Form is 9" tall and has been heat treated to give it a vibrant red color. Its iron inclusions of hematite support the root chakra and make it a perfect addition to a crystal collection. Truly stunning!
INTENTIONS
Vitality
Energy Boosting
Grounding
Material: Hematoid Quartz
Size: 9" x 4.5" x 3"
Weight: 3,302g
Please Note: Due to variations in the minerals and individual computer monitors, the actual piece you receive may differ from the image you see on your screen. Please allow our team to lovingly select one of our pieces for you or visit us in person at one of our vending events to hand select from our collection. <3
---
Share this Item
Related Tags
crystal |
free form |
hematoid quartz |
quartz |
---
More from this collection