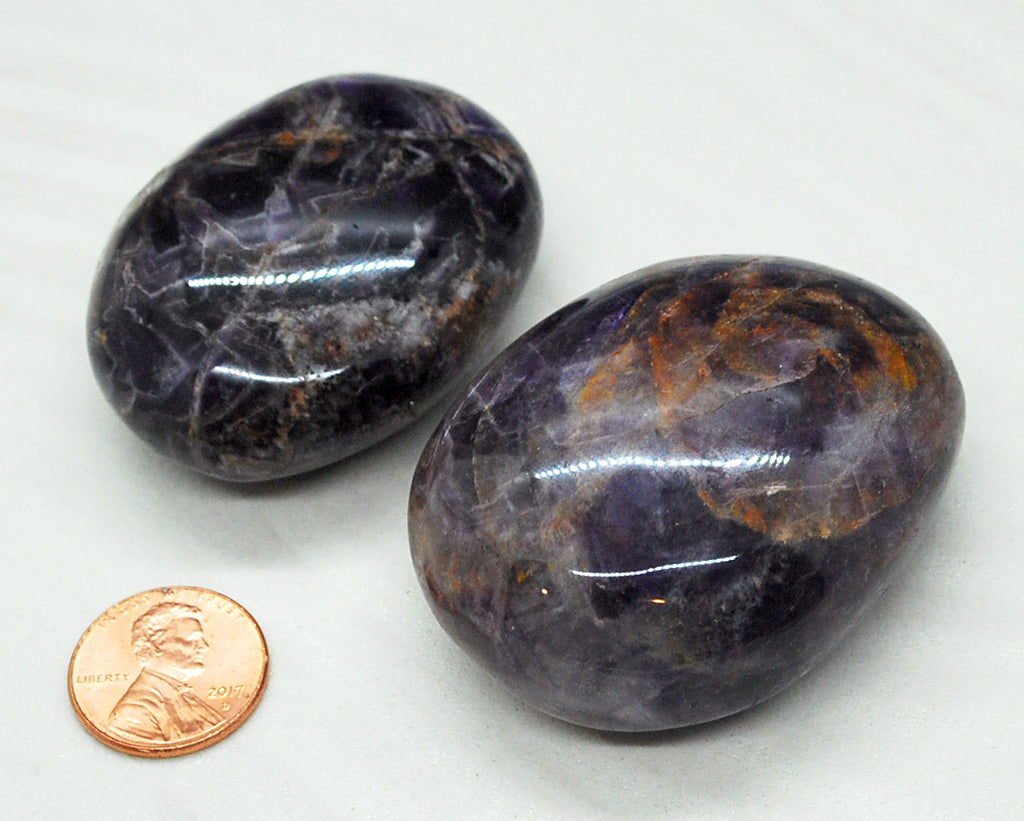 Amethyst-Super 7
Unlock the power of Super 7 Amethyst, an incredibly special and rare gemstone from Brazil! Featuring palm stones with eye-catching red iron inclusions and chevron amethyst, these beauties are sure to captivate and energize. Perfect for anyone who loves the extraordinary!
INTENTIONS
Spiritual growth & awakening 
Transformation & manifestation
Grounding protection & energetic cleansing
CHAKRA SUPPORT
1st, 6th, & 7th | Root & Brow & Crown chakras
SIZE
 1.5"-2"
WEIGHT
~94g 
Please Note: Due to variations in the minerals and individual computer monitors, the actual piece you receive may differ from the image you see on your screen. Please allow our team to lovingly select one of our pieces for you or visit us in person at one of our vending events to hand select from our collection. <3
---
Share this Item
Related Tags
Amethyst |
chevron amethyst |
crystal |
palm stone |
pebble |
super 7 |
---
More from this collection